Affluent, connected millennials will disrupt shopping behaviours and more.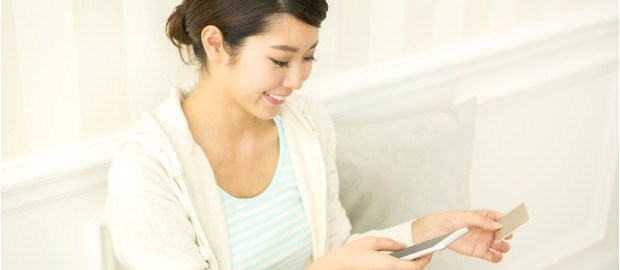 According to Kantar Worldpanel, the value share of e-Commerce within FMCG is today up to 3.9% globally. While this number is as high as 13.2% in South Korea, it is now only 0.2% in Vietnam.
As a FMCG player, you may therefore wonder why everybody is starting to talk about it. And given its current size, the question you may have is "Should I really care, should I really invest time, effort and money into this area?"
Before answering this question, let's take a step back. In the last couple of years, the emphasis in Vietnam has been on Mini-Stores with the rise of Circle-K, Vinmart+ and other Family Mart. The industry has placed a lot of focus on understanding this new store format and how it would fit into the Vietnamese shopping culture and lives of Millennial consumers. If the emergence of this new channel has contributed to the performance of modern trade in urban areas, it hasn't been the game changer marketers may have expected.
A lot of marketers, retailers and manufacturers are not sure what to make of e-commerce: is it another buzz word or the future of modern trade in Vietnam? Is it too early to invest, would it be better to support hypermarkets and supermarkets, which are struggling to reach their fair share compared to their development in neighbouring countries and are still less than a fifth of the market? Wouldn't time and money be better spent on traditional bricks and mortar?
Well, you would want to keep an eye on e-commerce in Vietnam: in less than three years, it has turned into a reality for non-FMCG markets amid expert banter that the country was not ready. Yes, e-commerce is tomorrow's reality of consumer goods products, and offers as well as players are going to structure themselves quickly. So get ready to make the first move if you are serious about it, because it will be a reality sooner than you think.
Firstly, the number of internet users will continue to rise steadily in every country, including Vietnam. This makes the Internet increasingly accessible to the masses, and it has been predicted that over half of the world's population will be connected online by 2018 with 71% of those connected via smartphone devices. The potential base of users will therefore grow exponentially and not be restricted to a happy few.
Secondly, the behaviour of consumers is fast changing as they are now increasingly connected throughout the day, with continued growth in the usage of mobile devices.
The next generation of consumers who will soon enter the consumerism age will completely disrupt the way to shop, expressing new needs and expecting manufacturers and retailers to offer them flexibility, autonomy and convenience.
In Vietnam, it is the younger and more affluent shoppers experimenting most with e-commerce. While the size of the prize for winning with "digitally native" millennials today can be seen as rather small, it requires our full focus as it will grow exponentially.
Similar to the trends in developing countries where consumers move directly to mobile devices without fixed lines or to LCD screens over television sets, consumers may move directly towards e-commerce channels without going through the stages of traditional modern trade. The revolution is on as consumers take short cuts. And tomorrow, today's recipes for success will simply not work.
This digital revolution removes the single biggest barrier to e-commerce: accessibility. With the widespread use of smartphones in Vietnam (80% in four key urban cities), e-commerce will likely be more "m-commerce". Well-connected consumers will be expecting much more from the digital world than current shoppers, and will reinvent the current gameplay. They will expect more convenient shopping experiences (69% of households currently have working housewives and thus will require more convenience than ever) that can save them time for their personal lives (worsening traffic conditions on the streets of Vietnam will make shopping trips less quick and easy).
With an increasing digital agility and growing trust in mobile platforms, these consumers will definitely applaud any retailer, manufacturer, or service provider who can meet their needs.
The opportunity is here for current retail giants in Vietnam to move their offers online and take advantage of their brand equity in the market today. With the vast logistics cost of running an efficient service, it is a huge investment that they need to make in order to be successful. However, it may well be the only way for them to defend their current position by offering online orders and home deliveries.
Online retail giants such as Lazada or Amazon could decide to make their first huge forays into Vietnam but working more with local manufacturers to list FMCG online.
It could see the rise of independent-type third-party companies such as Chopp or MarketOi that operate as a middleman delivery service between the traditional offline modern trade and the consumer.
Across Asia, promising and well-funded start-ups such as Happy Fresh, RedMart or HonestBee could also consider Vietnam as the next market to drop anchor.
To date, nearly 6% of urban households in Vietnam have shopped online for FMCG at least once in the last year. Those that do tend to spend three to four times more than they would on an average shopping trip, thanks to the convenience of not needing to carry all their purchased goods on their motorbikes.
We predict e-commerce in Vietnam will grow more than fivefold by 2020, but who will be the biggest winners?