SAIGON PAPER CORPORATION LAUNCHES "BLESS YOU SELECTION" PRODUCT TO CELEBRATE LUNAR NEW YEAR 2021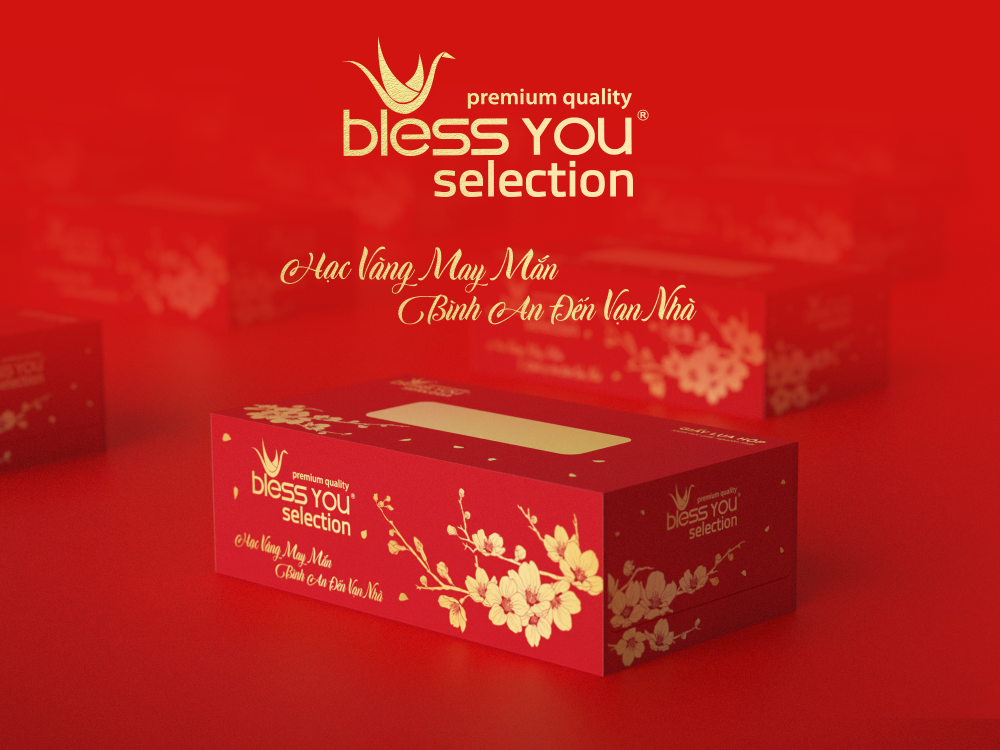 In the lively atmosphere in preparation for Tet (Lunar New Year) 2021, Saigon Paper Corporation has just launched "Bless You Selection" tissue product specially designed for this Tet occasion with message "Lucky yellow crane – Peace to all families".
Since ancient times, the yellow crane has been seen a bird that represents good fortune. Besides, "Bless You Selection" box is in a combination of Tet's symbolic color – red – and yellow of apricot blossoms, a Tet symbol.
We have used the most advanced packaging technology and the embossing technology for apricot blossoms, logo and message, in order to make "Bless You Selection" box luxurious and elegant, helping to adorn your home more vibrant.
Under the management of Japan's Sojitz Group, we always place our top priority on quality and commit to bring customers more value than expectation. "Bless You Selection" product is made of 100% virgin pulp on the modern European technology line. These things make the tissue very soft, elastic, impressively absorbent and easy to wipe dirt away gently.
We have experienced 2020 with many issues, especially the COVID-19 pandemic. Through "Bless You Selection" product, Saigon Paper Corporation would like to send peace, good luck and prosperity to Esteemed Customers and Consumers in the new year 2021.