Dear Esteemed Customers,
To implement the Ministry of Finance's Circular No. 32/2011/TT-BTC dated 14 March 2011 that guides the creation, issuance and use of e-invoices for goods sale and service provision, Saigon Paper Corporation would like to inform the Notice of invoice issuance effective from December 3, 2021. Please refer to the attached Notice of invoice issuance and Invoice template.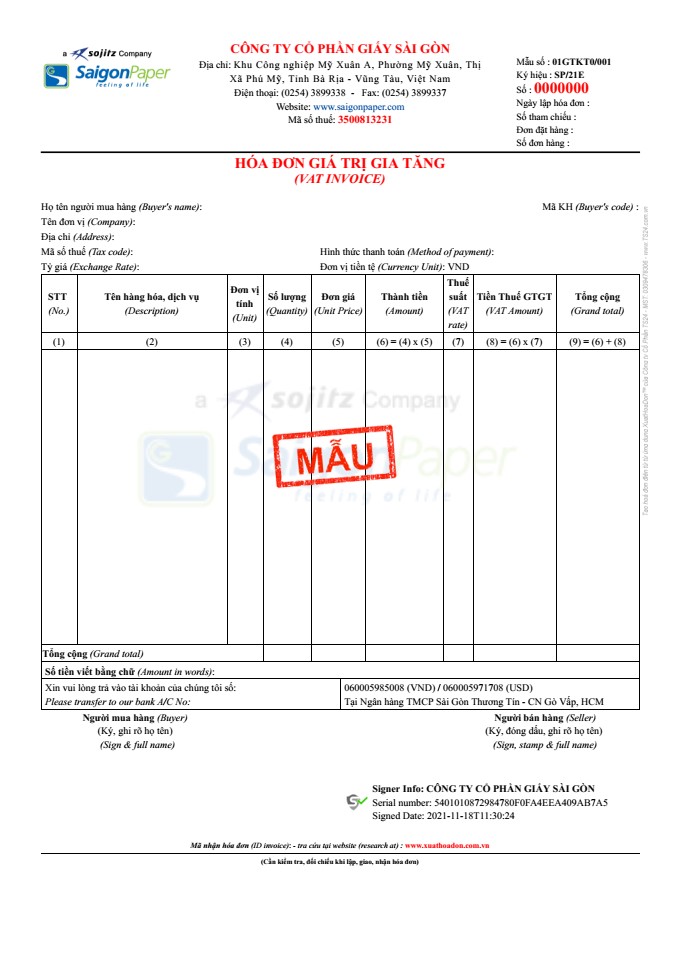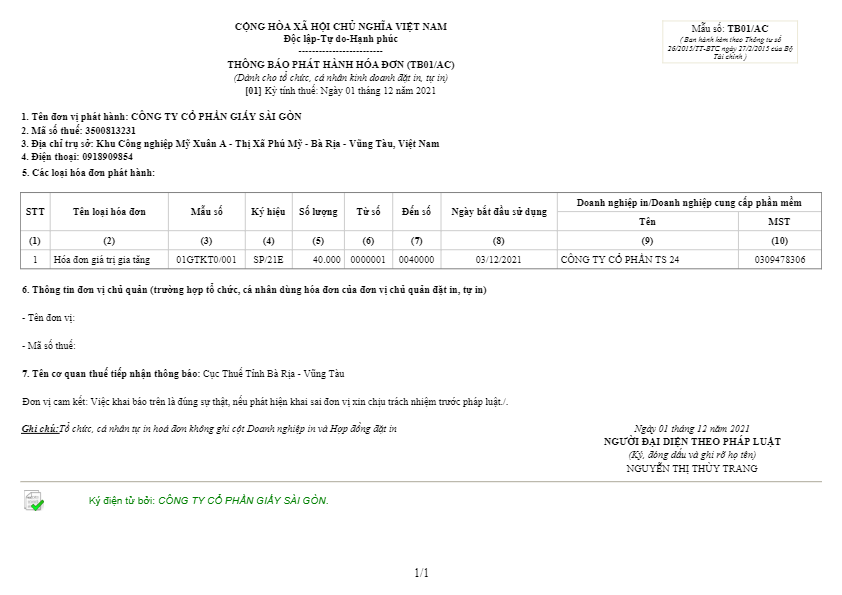 In case you need more information, please contact via email address contact@saigonpaper.com for timely answers and support.
Sincerely yours,
Saigon Paper Corporation